What kind of leadership does it take to be a Chief Financial Officer? Charlotte Gevers Deynoot-Broekers of Ebbinge asks Bob Brok, CFO at Oogwereld.
What kind of changes are you dealing with in your work?
When I started at Oogwereld, a group of optical retailers, I had a clear task to begin with: professionalisation. There was no management team and the mix of people was not optimal. So I had a lot of discussions to see whether everyone was in the right position. That's how I found out that one of our young Financial Controllers had a lot of potential. Today, she is our Finance & Control Manager and I am helping her set up her team. We've also hired a lot of young people, which allows others to step up. Our team is now leaner and meaner, with a shorter chain of command, and people are finding their way much easier.
What do you think you've brought to the organisation?
New energy and stronger focus on results. I think it's very important that we all keep talking to each other, especially in the age of remote working. That way you know what you can expect of each other. I also integrate people into my vision for the company, so everyone knows where we're heading together.
That's the human side. I've also professionalised our management data flow with new KPI reporting and data analyses, such as customer segmentation. I also recently secured new funding that will enable us to move forward with our acquisition strategy in the period ahead.
You've accomplished a lot in a short time. How does that feel for you personally?
I think it's fantastic. It's great to be working in retail again. I have ten years of experience in similar industries like hairdressing and audiology. My experience gives me a lot of reassurance.
'At some point, you learn that it's important to be of service to the company, to have a calming effect and to give other people a platform'
How would you describe your leadership style?
My leadership style is not directive, but rather coaching: I give people a lot of space and hold them accountable.
How did you develop as a leader?
In the beginning of your career, you want to prove yourself and do everything on your own. At some point, you learn that it's important to be of service to the company, to have a calming effect and to give other people a platform. I've found a better balance, also between work and home life. It's nice to work in Den Bosch: I don't have to commute that far and I have more time for my family.
I used to also focus mainly on the company and less on the shareholders. That's different now: I check what we've promised and whether we're on the right track, so that the shareholders can fulfil their role as supervisors.
How do the insights you gained earlier in your career help you now in your work at Oogwereld?
I've learned how important people are, especially in the shops, where our customers come for advice. In the past I was sometimes so preoccupied with the results that I forgot about the work floor. That's why I spent a lot of time getting to know the organisation, visiting a lot of shops and always trying to put myself in the staff's shoes when a decision needed to be made.
What is it like to work alongside your CEO? How would you describe the cooperation?
The CEO was used to the CFO just overseeing the financial administration. Now it's different: I ask the CEO questions and challenge him. That took some getting used to, but it works really well. I don't believe in a strict boundary between CEO, CFO and COO. I see the management as a team in which everyone contributes their own qualities.
Sometimes I compare it to a locomotive: The management determines the speed and has to make sure the organisation can keep up. But you have to strike the right balance. If you go too fast, you lose the rest. If you go too slow, nothing happens.
What keeps you up at night?
The pandemic, both for me personally and for the business. It's hard to accept that it's taking so long and there don't seem to be any prospects of it ending any time soon. Making plans is difficult and our social lives have become virtually impossible. Teenagers in particular are missing out on a lot. Fortunately, it hasn't impacted our sector as badly, because we are an essential shop and we've been allowed to stay open. But we have also seen a lot of people on sick leave.
What are your ambitions for the years ahead?
I'm excited about Oogwereld and want to see the company grow even further in the coming years. It feels like I'm on a moving train. It's great to celebrate our successes together. In my free time, I would like to travel around the world with my family. I think that would be fantastic.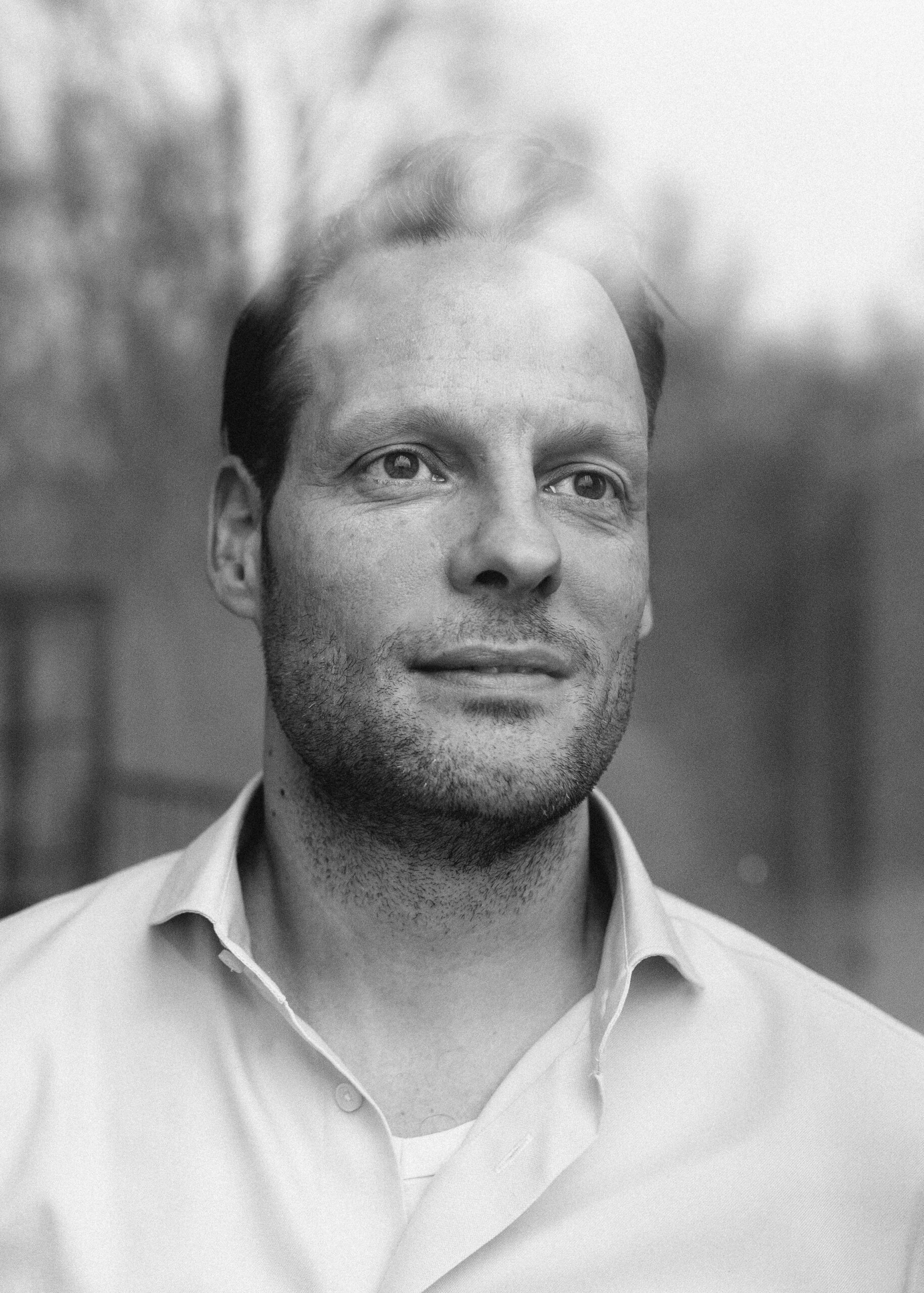 Written with the collaboration of Lisanne Snelders, photography by Pieter Bas Bouwman